To wrap-up my marathon week of posts (it's been a while since I did a full week of posts like this even though technically I didn't post on Sunday so it wasn't really a full week!) I'm here to share with you some of the things that I loved in September!
Books:
Eliza and Her Monsters by Francesca Zappia
This is literally my new favorite book of all time. You can read my review about it here.
All Systems Red by Martha Wells
There's a good chance that this is going to be one of my new favorite series. I'm overly obsessed with technology and robots and the singularity and whatnot and I genuinely gasped when I read the description of this book. Technology terrifies me and I love reading stories in which it is sentient, etc. Ugh I'm so excited to continue on with this series.
Also this book is a novella so it's super short so if you're looking for something really engaging and quick to read I highly recommend this!!
Other Media:
Bones ❤ ❤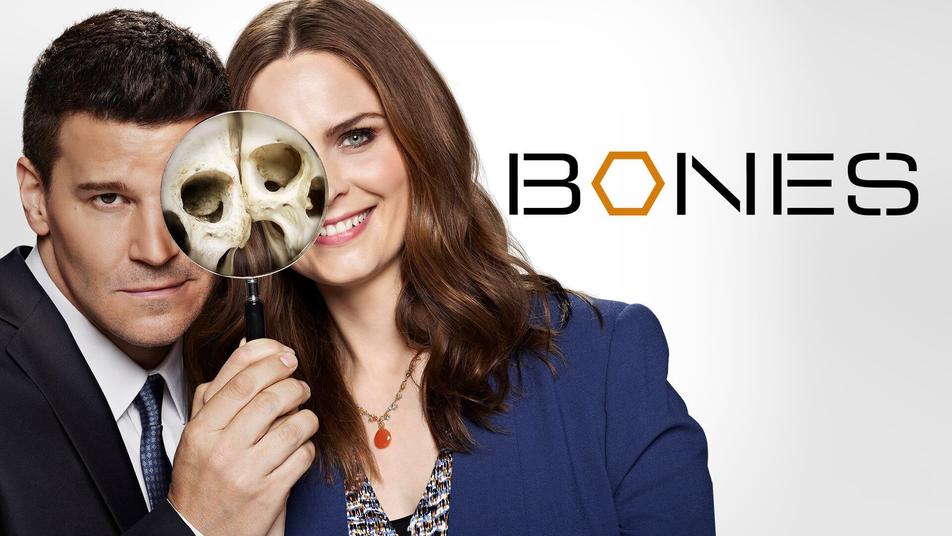 I decided to start rewatching Bones. I'm pretty sure I haven't done a full rewatch since the show ended! I started watching this in 8th grade and it quickly became "my show". I'm up to season 4 now and oh my goodness I forgot how painful it is to watch. Like I keep remembering events that are going to happen later in the show and I just start crying.
This show is probably my favorite show of all time and oof my heart is just so happy to watch this again.
Makeup:
People talk about eyebrow gel more frequently than I thought it would be talked about so I decided to give it a shot because ELF has one and if I ever want to experiment with something I almost always go for the ELF brand one first because it's so cheap. I have a love hate relationship with my eyebrows and I'm still working on finding the perfect product for me. There's a good chance that this is the product I've been looking for. It's enough color pay-off that my eyebrows look filled in but it doesn't take a lot of time or effort to apply it. My problem is normally that I'm very heavy handed when it comes to putting on pencil and powder/cream takes too much effort. I put on my makeup in my car before I go into work every day. I've got about a 10-15 minute window to do a full face so precision and ease is key.
Profusion Cosmetics Contour I palette
One of my coworkers got me this palette as part of her birthday present to me back in August and I didn't really touch it until this month. I finally put the bronzer away for the year and decided to try out the lighter of the two contour shades in here. It really works great for me! I've also been using the two highlighting shades as eyeshadow.
Clothes/Accessories:
As I've been learning more about what clothes I like and don't like and trying to curate an actual sense of personal style I've come to really appreciate midi skirts. I have a really hard time with skirts and dresses being too short on me so I love that midi skirts are perfectly proportioned for me! I am trying to purchase more "basic" items so that it's easier to put together outfits on a daily basis. My next task is to find some good white shirts that aren't completely see through 🙂
Back to the skirts, though, I have just found that wearing skirts and dresses makes me feel instantly put together and fit me nicely regardless of what my body decides to do and feel like each day. I actually currently have 3 more skirts coming in the mail and I'm actually going to do a whole post with those when they get here because of how excited I am about them.
The link I attached is to a skirt listed on Amazon, it's the one I'm wearing in the picture! I also have a black one in the same style.
Garmin watch
I finally started wearing my fitness tracker again and I've really been enjoying that. It's fun to see what I do in terms of steps every day and I love having it track my sleep. I used to wear a Fitbit every day and probably would have switched to an Apple Watch had I continued to use an iPhone but I ended up just getting a Garmin instead.
Other:
I have really bad tendonitis and usually the worst joint pain I have is in my knee. But recently I've been having really bad foot pain so I finally decided to buy some compression braces for my feet and let me tell you, greatest decision I made all month.
This could technically go in my books category but I'm putting it here instead. I have struggled with reading ARCs on my computer since I started using NetGalley and when I try to get them on my phone the formatting is so difficult to read that I never want to read them. So I decided to splurge on a new Kindle and I've used it almost every day since I got it! I used to have a Kindle Fire and I didn't really use it a ton. It was nice but I played more games on it (good old Angry Birds) than actually read. This Kindle is super lightweight and you can change the brightness so you can read in the bright sunlight or a dark room. This is probably going to be my favorite purchase of the year. I've been much more productive with my reading since getting it.
I think this pretty much sums up what I did this month… Spent too much money and cried a lot over fictional characters. Going to say it was a solid month! And now, for the most wonderful time of the year. Bring on October!!