Books:
The Opposite of Loneliness by Marina Keegan
I can't even say enough good things about this book. Incredibly sad and inspiring and one of my all time favorites. I also have an entire post going up about this on Friday and will discuss it in my reading wrap up so all I'll say is that I highly, highly recommend this book. It's a collection of essays and stories by Marina Keegan who passed away in 2012. She was 22 and had just graduated from Yale the day before her death. Marina is a huge inspiration to me and I urge all of you to pick up this book if you haven't already.
Amazon Affiliate Link // Barnes & Noble // Book Depository
Graphic novels
I read a number of graphic novels to try and kickstart my want to read again. It definitely helped. I'll talk more about the specific graphic novels in my July Reading Wrap Up post and will link that here when it's been published!
But I really appreciate the artistry that goes into making graphic novels and I have so many favorites that I will continue to reread time and time again because I enjoy the illustrations and the stories so much.
If you have any suggestions for graphic novels that I should pick up, comment them on this post! I haven't read a ton, I've stuck to the ones I'm familiar with for the most part so far, and I would love to branch out and read more.
Other Media: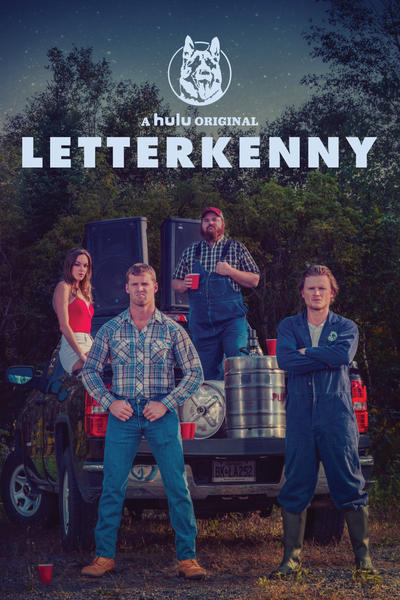 Over the last couple of weeks of June I kept getting ads on Hulu for this show called Letterkenny. On the Fourth of July, or actually on the third technically, I decided to start watching it. I'm not even going to lie to you when I say that I made it through five seasons in that weekend… And I may or may not have already rewatched the first two seasons since then.
This show is just perfect to me, the running jokes, the physical humor, the absolute absurdity of so much of it. It has overtaken Parks and Rec as my go-to show when I need mindless humor. Check it out on Hulu! They're going to begin filming a new season in the next few weeks!
Machine Gun Kelly's album Hotel Diablo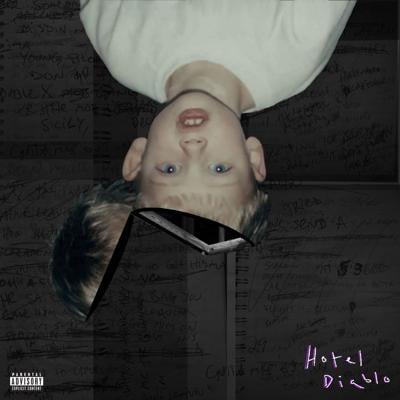 Last month I talked about one of the singles off of this album (I Think I'm Okay) and now the entire album has been released. I've listened to at least one of the songs every single day since it came out. Also still can't believe that I like rap, used to be the only music I could not listen to but here we are…
BooksandLala's entire YouTube channel
I want to say that I discovered her channel in May? But I've increasingly just really found myself enjoying to watch her videos. And then her Reading Rush vlogs were my favorites of all the RR vlogs. She just has so many unique video concepts and reading challenges and watching her videos always makes me want to push myself to come up with new ideas for this blog. Also her son looks like my youngest brother and it makes me smile whenever I see him (they're the same age too which I think is such a funny coincidence!).
Makeup:
Colourpop's new lip tints
I saw them on Twitter a few days before they were released and I bought the entire collection the day they were released. They are so nice!! I've been looking for lighter lip products that aren't drying and these came out at the perfect time. They're apply light but you can build the color easily and they fade so nicely. I've only gotten a chance to wear a few of the colors so far but I've really liked each one! Colourpop is one of my favorite brands to use to experiment with colors because they're so cheap.
I'll insert some swatch pictures when I have a chance to take them in good lighting 🙂
Clothing/Accessories:
I had to finally bite the bullet and purchase a new pair of Tevas because I lost the pair that I got last summer (very sad about that, I wore that other pair constantly last year 😦 ). This new pair is really cute and comfortable (despite the fact that they're slightly too big, which is unfortunate because they're technically in a children's size). I wore them quite a bit after I got them. They provide a lot more support than my old pair did and honestly what more can I look for in a shoe, support and ease of wear. PERFECT.
I'm also really excited to have these because I finally got a new state park pass so I can go hiking!! I have a camping trip planned in the middle of August that I'm really looking forward to and I know I'll be wearing these shoes for that entire trip. I have a big issue with hiking in close toed shoes over the warmer months. My feet get too warm and if my feet get too warm then my entire body overheats and feels really bad (thank you sensory issues) so I prefer hiking in sandals. I've tried Chacos but could never get the pair I had to fit my feet well and they took forever to put on so I've turned to Tevas instead and have not looked back. In the cooler/muddier months I wear a pair of hiking boots from the brand Oboz.
Food/Drinks:
Lychee Bellini tea from David's Tea.
I bought two new teas from David's Tea in July and the Lychee Bellini kind was my favorite. I've only made it a few times because I'm lazy but I've been brewing it hot and then sticking it in the fridge overnight and mixing it with lemonade before drinking it. It's from their Mocktail Collection and I highly recommend it! It smells wonderful and is really fruity and sweet. I'm really trying to make myself drink more tea and less pop but it's a struggle.
Other:
Crossword puzzles
I spent many, many hours doing crossword puzzles in the last few weeks of July. It was my way to force myself to stay off of social media and still act like I was being productive. Things just got pretty bad with burnout in July and I stopped doing everything that wasn't just scrolling mindlessly through social media until I literally ran out of stuff to scroll through. I couldn't hold my concentration to read anything longer than a Tweet and I basically just gave up on doing anything other than go to work and sleep. I'm pretty sure that if I hadn't done crossword puzzles that I would've spent my weekends starting at various walls in my house and acting catatonic. Tons of fun.
Anyways, so I've been working my way through a book of crossword puzzles and really enjoying that. It's a good and easy way to do something without really putting out too much mental power so it felt like I was still basically doing nothing but I didn't feel as guilty about it.
My new logo
I gave my blog a little bit of a makeover when I finally had the motivation to do so and I created a really basic new logo. I really like it and I'm excited to continue on in this blogging journey!
So those are some of the things that I enjoyed in July. I can't believe tomorrow is already August. This year is going by way too fast and I hate it!! What do you guys have planned for August?